Peak Performance Baseball Club
Our mission is to provide opportunities and exposure while competing at the highest levels in high school baseball. We instill discipline, teamwork, sportsmanship, honesty and integrity. Peak Performance Baseball teaches their players to respect the game, work hard, and to play hard. We expand their mental game of baseball.
We help players learn what it takes to get to the next level. We help connect players with college coaches through visits, communication dialogue, and exposure tournaments.
We offer a spring league and a fall league. Our spring league runs from mid to late March until the first week of May. It is comprised of 18-20 games.  Our fall league starts in late August and runs until early to mid October comprised of 5-8 tournaments at several colleges around Iowa, Nebraska and Kansas. We offer spring trips to Florida as well as fall trips to Arizona.
Both leagues are composed of teams of players that are invited by us or have been highly recommended to us to play at this level. We have teams based out of the Des Moines, IA area and the Omaha, NE area.
Peak Performance offers a variety of lessons for baseball as well as strength and conditioning. Please contact Bob or Eric at peakperformancebaseballclub@gmail.com for inquiries.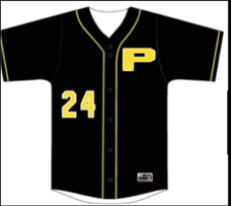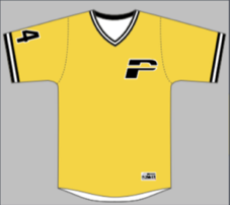 ALUMNI OF PEAK PERFORMANCE
2016 – CHRIS WITZKE (HUMBOLDT HS) – UNIVERSITY OF ILLINOIS SPRINGFIELD
2016 – ZEB ADREON (PLEASANTVILLE HS) – SOUTHEASTERN JUCO
2016 – COLBY VAN PELT (WINTERSET HS) – NW MISSOURI STATE
2016 – RACE BRANT (WOODWARD-GRANGER HS) – WILLIAM PENN UNIVERSITY
2016 – NOAH CATRON (MARTENSDALE ST MARY'S HS) – IOWA LAKES JUCO
2016 – GABLE REESE (CLARKE OF OSCEOLA HS) – IOWA CENTRAL JUCO
2016 – ZACH HARMSEN (CLARKE OF OSCEOLA HS) – IOWA WESTERN JUCO
2016 – RECE MARTIN (SAYDEL HS) – CENTRAL COLLEGE
2016 – BARRETT SCHONEFELD (GILBERT HS) – IOWA CENTRAL JUCO
2017- BRET BARNETT (MARTENSDALE ST MARY'S HS) – SOUTH DAKOTA STATE UNIVERSITY
2017- MATT RHODES (WOODWARD-GRANGER HS) – WILLIAM PENN UNIVERSITY
2017- SPENCER HANSON (WOODWARD-GRANGER HS) – DMACC
2017- AJ SLAUGHTER (GLENWOOD HS) – GRANDVIEW UNIVERSITY
2017- TRENT MCMULLEN (OMAHA MONTESSORI) – HASTINGS COLLEGE