How Do I Get Fit FAST Bobby?
"Give me 30 Days and I will show you how to totally transform your body.
If you want to:
look lean and svelt

boost energy like a 20 year old

stop hating your body

fit into skinny jeans

change your perception of your self image

Increase your confidence and moods

learn how to cook perfectly irresistible meals 

how to flatten your belly with food

learn how to switch on your body's fat burning hormones

strengthe your immune system to fend off sickness

resculpt your glutes and create killer curves

crack the food color code to unlock the nutritional value to your body's health
If you want all of this and more then you need to read the rest of this page.  Sit down right now and read this critical material.  How you treat your body is about to change!
Hi, my name is Bobby Reisz and I have 20 years experience in the health and fitness field.  I help my clients get fit fast and I can help you too.
There is a better and quicker way to fitness and I'm going to show you how in 17 steps and in as little as 30 days.
Through simple action steps to lose that weight (and finally keep it off), look & feel 10 years younger and have amazing energy all day long!"
    Hi there, Does any of this sound familiar?
No matter WHAT you've tried, you're not happy with how you look. You've got a few extra pounds (or a few more than a few) you can't seem to take off, regardless of what diet or exercise program you've tried.
Or maybe your unhappiness with your looks goes deeper than the extra weight. You also find you look older or exhausted or just plain unhealthy. Your not recognizing the body in the mirror looking back at you and never thought you'd be walking around this unhappy with your looks.
You struggle with mood swings or energy dips throughout the day. Or maybe your energy is low consistently. You want to take a nap in the afternoon and you can't. (I mean, who has the time?) So you rely on energy drinks and coffee to keep you going. 
You feel like you suddenly woke up one morning with a more rounder look and wonder if it is possible to get that flat stomach back again.
Well, I'm here to tell you NONE OF THIS HAS TO BE TRUE! Now, you may be on this page because you're ready to ditch the weight, but what if I were to tell you what I'm here to offer is much deeper than that. I can show you a way to get YOUR LIFE BACK.  
Imagine this instead: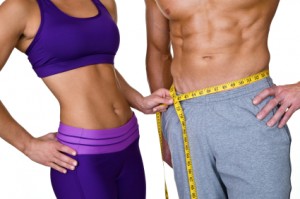 You LOVE the way you look. You can wear anything you want and have the complete assurance that you look great. Even better, along with the weight you've shaved AT LEAST 10 years off your face.
No more mood swings, depression, irritability or exhaustion. Your energy is high throughout the entire day. You feel GREAT.
The best part? You don't have to imagine – this can be your reality. I'm here to show you how.
So let me share a little of my Peak 30 Day Challenge with you…
First off, rest assured you are going to be getting EVERYTHING you need to succeed. I'm PERSONALLY going to walk you through the program step-by-step. All you need to do is follow what I've laid out for you. That's it. (And I've made it VERY simple.)  
You'll get:
6 Live Audio Tele CLASSES where I walk you through the program step-by-step. These are available 6 times throughout the program for you to listen to via telephone or online (or you can download them to listen to on the MP3 player of your choice) as many times as you wish after each call.  2 of the calls will be Q & A calls for you to share, ask questions and truly understand all of the program and what it offers.
EASY TO USE RESOURCES, such as grocery lists, meal prep forms, menus, recipes (created by myself and a  successful client so they taste WONDERFUL, but they're also FAST – no spending hours in the kitchen), exercise manual, step-by-step instructions as you move through the program and more.
12 Power Blast workouts with personal trainers guiding you through each and every move while motivating and pushing you further then you could ever do alone.  You will meet us at our convenient training studio each and every week where you are sure to learn fat blasting moves that will surely revolutionize the way you work out forever!
Now let's talk about what you'll get each week in the program.
Class One – What Do I Eat?
Remember I'm going to be teaching how to live, not just lose weight. You'll be astounded as you discover fat melting off your body as you adopt healthier habits. We'll walk you through step by step what you should eat and not eat. Confused by all the conflicting advice out there about food and diet for weight loss? I'll clear it all up. In this first class I'll explain:
How much water you should drink and why (You may be surprised at the answer).

The BEST choice foods you should be eating EACH DAY- that will keep you full longer, stabilize your blood sugar, help remove the toxins out of your body and GET AND KEEP YOU THINNER and YOUNGER looking.

The "magic plate" – this makes knowing what to eat at each meal SO EASY. Best yet there's no weighing, measuring or other screwing around. I've created a SIMPLE system – you won't believe how easy it is to follow.

How to time your meals so you naturally eat less, feel full longer and consume fewer calories. (Yes it REALLY can be as easy as knowing when you should be eating and when you shouldn't be!)

SIMPLE ways to eliminate unhealthy eating habits. You won't feel unsatisfied with my easy to follow system. (I teach you to ADD before you take away and how to shift bad habits for good ones so you won't miss a thing!)

How to get YOURSELF set up for success – we'll get you motivated and into IMMEDIATE action so you can start seeing results.
Class Two – Step it up!
You're going to feel so much better you'll be ready to move to the next stage and incorporate a few more habits into your life. Along with doing check-ins and accountability, you'll also learn:
Discover the fountain of youth. You think I'm joking. I'm not. I'll show you how you can encourage YOUR BODY to make a hormone that is the closest thing to a fountain of youth we know of.

My personal exercise regime, which I can do in as little in 4 minutes of working out and STILL get fantastic results. (You'll also learn how other exercise routines are probably making you FATTER. For instance, did you know that most people who start training for a marathon actually GAIN weight? I'll explain why that is and how my short-short-short routine bursts through that.)

The correct way to build lean muscle, your "metabolic girdle" that keeps everything in tight and toned. It's easier than you think – it doesn't even require a trip to the gym – but you MUST do it correctly!

Visual demonstrations of me doing everything I teach you, so you can follow along and have the confidence that you're doing each exercise properly to achieve your goals and to avoid injury.
Class Three – De-stress & Sleep Deep!
This is the week you'll probably be seeing a shift in how you look. You'll probably notice the scale getting a lighter, your clothes getting looser. Along with check in and accountability, you'll also learn:
My NUMBER ONE weight loss habit. If I had to pick ONE thing you need to do THIS would be it. (You'll NEVER guess what it is but I'll give you a hint – it's probably something you're already doing just not enough of.)

How stress could be making you crave carbs, gain fat, lose your sex drive and age faster.

What a good night's sleep really is and specific strategies to ensure you are getting what you need.

My favorite sleep strategy using a simple household item.

How to manage stress without getting more stressed out in the process.

The single most important nutrient to help you handle stress better(it's been researched on marathon runners and in hospital wards and it works!)
Class Four – Digest & Detox!
You are in the home stretch and my action steps are becoming your new way of life!
You'll find out where toxins lurk and easy ways you can safely and effectively incorporate detoxification strategies into your daily life.

What you should NEVER do during a detox cleanse – caution, this can make you worse and really hurt you.

Why some of those health food store products could be making you bloated and even gain weight…hint – this could even happen from those probiotics you are taking to help your stomach!

I'll share some of my favorite potty talk – how to combat constipation (even on the road) and have poops you can be proud of (yep, I really just said that!)

What so many people over 30 suffer from, why it can make you age faster and gain weight and what you can do about it right now.

I'll also show you how to take what you learned over the past 28 days and use it to reach even higher levels of your health and well-being. Forget maintenance! You will learn how to continue to up-level your health and your life on an ongoing basis.
And Grab These Great FAST ACTION Bonuses!
EVERYONE who enrolls receives:
My 30 DAY Weight Loss CD Set on MP3.   This is the program for you! Bust through that plateau with this proven and effective 30 day plan. Includes your daily routine, meal plan, and tracking sheet. ($87)

  The EAT this NOT That bestseller along  with MY power point guide that gets you through the book FAST highlighting the secret sauce of FAST weight loss tricks.  (Value $45)

FAST. HEALTHY. DONE The Ultimate Meal Assembly Guide will help you make healthy, delicious meals in no time flat. NO (okay well not much) cooking required!) ($27 value)
You're also protected by my Personal
"Lose the Weight Not Your Wallet" Guarantee
Participants in the 30 Day Weight Loss Program may cancel out of the program within 10days of purchasing the program and receive 100% money back, no questions asked. Your binder must be returned in like-new condition or a $35 fee will be deducted from your refund. If supporting supplement packages are purchased in addition to the 30 Day Weight Loss program, they may also be returned, unopened, with a 10% restocking fee
 $497