Peak Prospects Baseball/Fastpitch Club
Mission Statement
The Prospects Club mission is to provide opportunities and exposure while competing from youth to collegiate levels. We encompass developing the overall player from mental to physical. Our most important goal is to help our players reach their fullest potential, both on and off the field. On the field we compete at the highest possible levels within the ability of the team. We instill confidence, a winning attitude, process, managing failure, good sportsmanship, strategy, preparation, energy, integrity and being a great teammate. Off the field we emphasize academics, leadership, communication skills, accountability, character, honesty, and work ethic. We accomplish all of this with outstanding leadership from our coaches and mentors, as well as a large network of successful people. We set the standard high and try to raise the bar. We help players learn what it takes to get to the next level. We help connect players with college coaches through visits, communication dialogue, and exposure tournaments.
Core values
Integrity, respect, teamwork, discipline, sportsmanship.
We offer a spring league and a fall league at the high school level and a collegiate summer team through the M.I.N.K league for baseball. Both leagues are composed of teams of players that are invited by us or have been highly recommended to us to play at this level. We have high school teams based out of the Des Moines, IA area and the Omaha, NE area. The collegiate summer team is currently based out of Boone, Iowa. Iowa Gold Prospects offers a yearly season of youth fastpitch. Iowa Gold Prospects currently offers a 10C, 10B, 12B, and 18U teams.
Peak Performance offers a variety of lessons for baseball and softball in addition to strength and conditioning and speed and agility. Please contact Bob @ peakperformancesportstraining@gmail.com or Eric @ dmpeakprosmink@gmail.com for inquiries.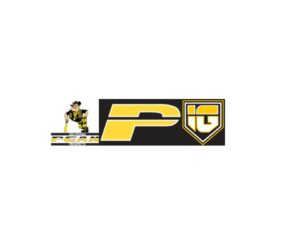 Follow us on Facebook: https://www.facebook.com/bob.reisz.5
Follow us on Twitter: https://twitter.com/ProspectsClub
---
Code of Ethics
Peak Prospects/Iowa Gold Prospects have established a Code of Ethics and defined a set of guidelines to promote and protect the nature of sports, defend the best interest of the participants, and establish and maintain standards of behavior. The Code is not intended to serve as a set of rules, but rather, to outline general principles and recommendations of best practices and acceptable ethical behavior for all members, staff, and other individuals and organizations that choose to affiliate with Peak Prospects and Iowa Gold Prospects.
The achievement of the principles of this Code are dependent on the actions and behaviors of those for whom it has been created for.
The Code of Ethics
Principle I: The Professional's Responsibility to Players; Officials; Parents; Fans
A. Players
Always focus on the academic, emotional, physical, and moral welfare of players above demands and aspirations to win.
Rules of the game are clear no matter which sanctioning body we are playing under. Any effort to avoid or manipulate the rules to take unethical advantage of an opponent or specifically teach unsportsmanlike conduct has no place in Peak Prospects/Iowa Gold Prospects.
Coaches take the initiative to be a good example for being humble when winning and losing with class to earn the respect of the student athletes.
The coach will discourage and not allow the use of illegal drugs, alcohol, and tobacco.
Coaches will not allow any player to make disrespectful or unsportsmanlike comments to opposing teams, umpires, or fans. This includes usage of profanity, obscenities and vulgar language from players, coaches, and others associated with the team.
Coaches shall promote the value of education in addition to aspirations after college.
Coaches will not demand practices, showcases, or other athletic opportunities that trump or interfere with the student athlete's academic responsibility.
Coaches will acknowledge, address, and educate against detrimental personal habits that may involve the players including but not limited too, drugs, alcohol, misuse of power, physical and mental abuse.
Coaches will take immediate disciplinary actions when a player's on or off the field behavior is considered appalling and not appropriate. The integrity of the team, fellow players, and the organization must be protected.
B. Officials
Coaches will show respect for umpires and other sport managers associated with the game on and off the field.
Coaches will not allow anyone on the team or fans to address officials in an unethical manner during or after the game. They will also control behavior that may seem to entice others to partake in unethical behavior toward officials.
C. Parents
Coaches will treat parents and family members of players with respect, maintain open lines of communication including expectations, goals, and Peak policies.
Coaches will be transparent with student athletes and parents about the possibility of playing at the collegiate level.
D. Fans
Coaches will encourage fans of their team to be respectful and civil to opponents while continuing to be enthusiastic and supportive of their team.
Coaches are responsible, within reason, for the actions and behaviors of their team's fans. This includes the coach not triggering the crowd by their conduct.
Principle II: Responsibility to the Organization  
A. Organizational Integrity 
1. Coaches and players shall conduct themselves to uphold and maintain the integrity of the organization.  
2. Coaches and players shall discuss challenges with management or coaches in a professional way and accept and support the decisions reached.  
Principle III: Responsibility to the Rules and Integrity of Sport 
A. Rules 
1. Coaches shall have a thorough and up-to-date knowledge of the rules of the game and ensure players know and understand the rules.  
2. Coaches require players of all levels to know and follow the rules related to eligibility, recruitment, transfers, and other concepts regulating competition.  
B. Integrity of the Game
1. Coaches will communicate to players a respect and appreciation for the game and teach them to never knowingly bring dishonor to the game.  
Principle IV: Professional Responsibility 
A. Relationships 
1. Coaches will foster and maintain appropriate professional relationships with student athletes, fellow coaches and trainers, and respect proper coach/player boundaries.  
2. Coaches will act toward other coaches with courteous and respectful behavior.  
3. Coaches will abide by the growth mindset of Peak and develop their coaching profession by exchanging knowledge and experiences with fellow colleagues and student athletes while also being a participant on the learning side.  
4. Coaches will uphold their responsibility to Peak by bringing unethical behavior of others to the attention of management if conflict resolution is not possible between the parties.  
Principle V: Personal Responsibility  
A. Integrity
1. Honesty, truthfulness, dependability, and trustworthiness are all traits that coaches and players with integrity will represent. These traits uphold a moral standard of conduct in personal and professional ventures.  
2. Coaches and players will focus on emphasizing and showing a consistent and uncompromising adherence to strong moral and ethical concepts and values.  
3. Coaches should regard their position as one of service to others. They must understand they represent not only themselves but also the players, team, and the organization.  
B. Respect 
1. Coaches will always treat all people with respect and require the same of players.  
2. Coaches and players will maintain behavior consistent with respect including verbal and nonverbal communication toward other players, other coaches, umpires, parents, and other stewards of the sport.  
C. Sportsmanship 
1. Coaches and players will demand and demonstrate sportsmanship during practice and games.  
2. Coaches will ensure that student athletes understand and commit to fair play, ethical behavior, and general goodwill toward opponents. They will be disciplined enough to have perspective, maintain composure, and do what is best for the team.  
Violation of the Code of Ethics will result in varying degrees of penalties dependent upon the nature of the violation.