FAT-HOW LOW CAN YOU GO?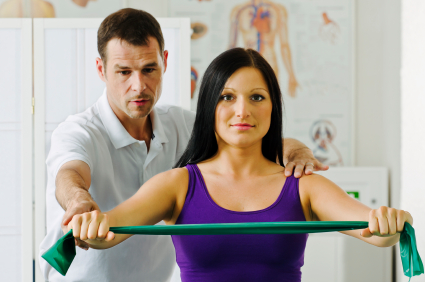 How much fat should you eat? To answer that question, you'll need to consider your health profile as well as you training.  Follow this chart:
My family members have heart disease and/or I have high blood cholesterol.
Your Category: low fat Diet
See the chart on the back.
Check with you doctor or nutritionist for
specific information about how much and what kinds
of fat your diet should have, based on you health
history.
I eat a high fat diet now
NO
Your category: Low Fat Diet.
                                    See the chart on the back
Decreasing fat may help you decrease total calories
Be careful not to replace fat calories with calories from other foods.
To lose body fat you need to decrease TOTAL calories.
I train or compete aerobically more than 60 minutes pr day.
Examples of aerobic activity are running, swimming, biking, or other non-stop activities.  More intense stop- start training like drill, sprints, metabolics, scrimmages, plyometrics, and weight lifting are not aerobic.
I train or compete aerobically…
Your category: Low or Moderate Fat.
 Aerobic exercise increases you carbohydrate needs
If you currently eat a high fat diet, you may need to decrease
fat and increase carbohydrate intake.
I have trouble gaining weight or keeping my weight up
I eat a low fat diet now.
Your category: Moderate fat.
If you have trouble keeping you weight up the problem is
inadequate calories.  One easy way to get more calories is to
add fat to your diet.  And it doesn't have to be a big increase
See the chart below.
I eat less than 30 grams of fat a day.
I feel hungry all the time, even though I eat frequently
There are many foods I won't eat because they have too much fat.
If you answered "no " to all of these questions, you do not need to worry about changing your fat intake.
Your category: Increase to Minimum or low fat.
Just as too much fat can be a problem, not eating enough fat can be a
problem too.  A fat- deficient diet can lead to increased blood cholesterol
, nutrient deficiencies, inadequate calorie intake, a weak immune system
, and decreased hormones.  The chart below shows you how much fat
a healthy, high performance diet contains.
Fat in a Healthy, High Performance Diet
Calories

Minimum Fat

Fat, grams

Low fat

Fat, grams

Moderate Fat

Fat, grams

2000

33

67

78

2400

40

80

93

2600

43

87

101

3000

50

100

117

3500

58

117

136

4000

67

133

155

4500

75

150

175

5000

83

167

194